Geographical location field is a new feature in azzCardfile version 5.
It is easy to add location In azzCardfile Android application: just touch Map button below, then find a location in the map and touch the place.
In Windows application you can add Location coordinates manually entering latitude and longitude separated by comma, like this: 6.939259, 79.833418.
To find coordinates, use Google Map. Just click Map button near Location edit box: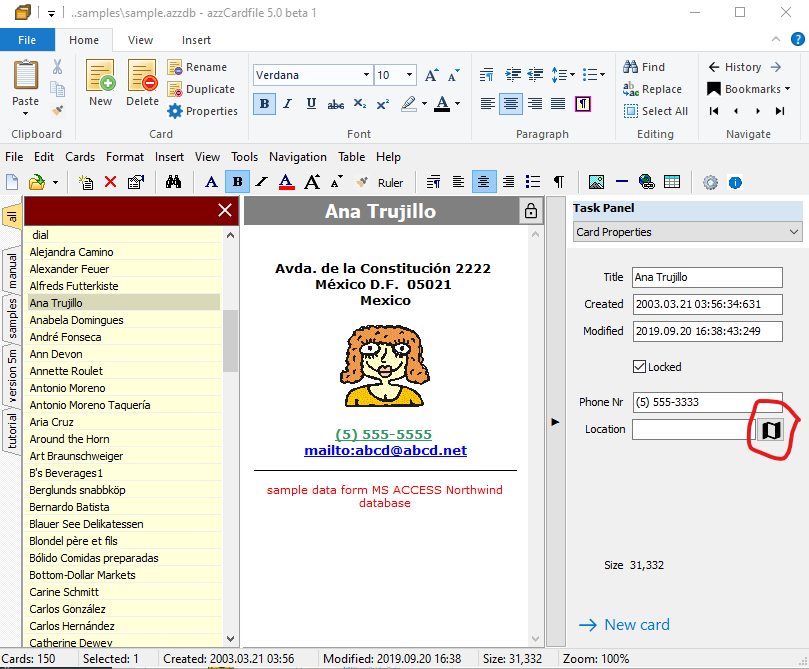 Besides this window, Google map tab also opens in browser. Find location there, right-click on the place and select "What's here?":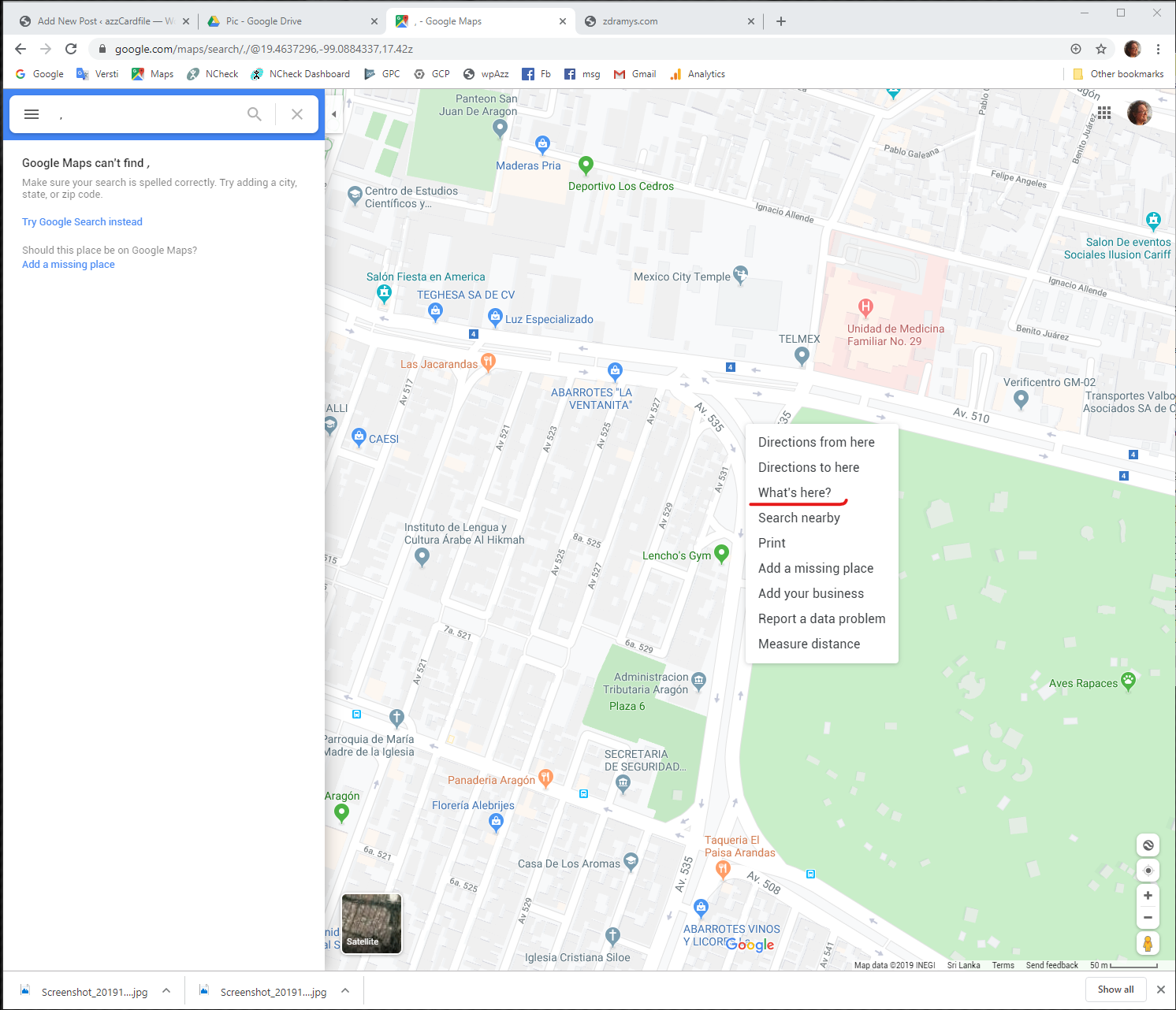 Click on coordinates on box below: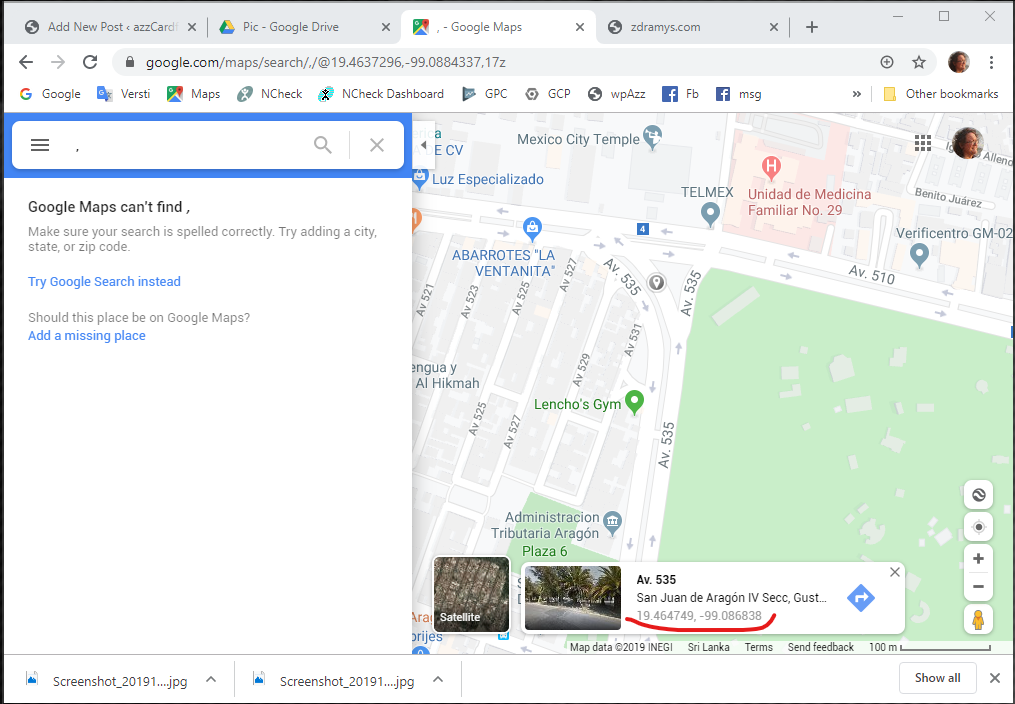 Select coordinates on left (small figures), right-click and select "Copy" (or Ctrl+C)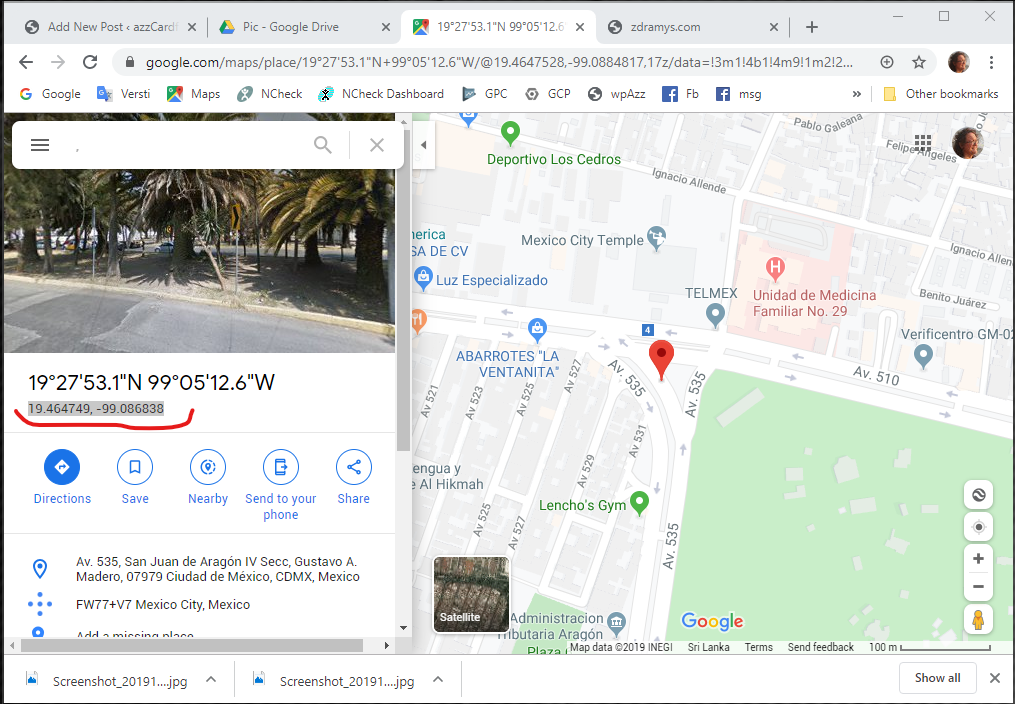 In azzCardfile application paste coordinates to Location edit box: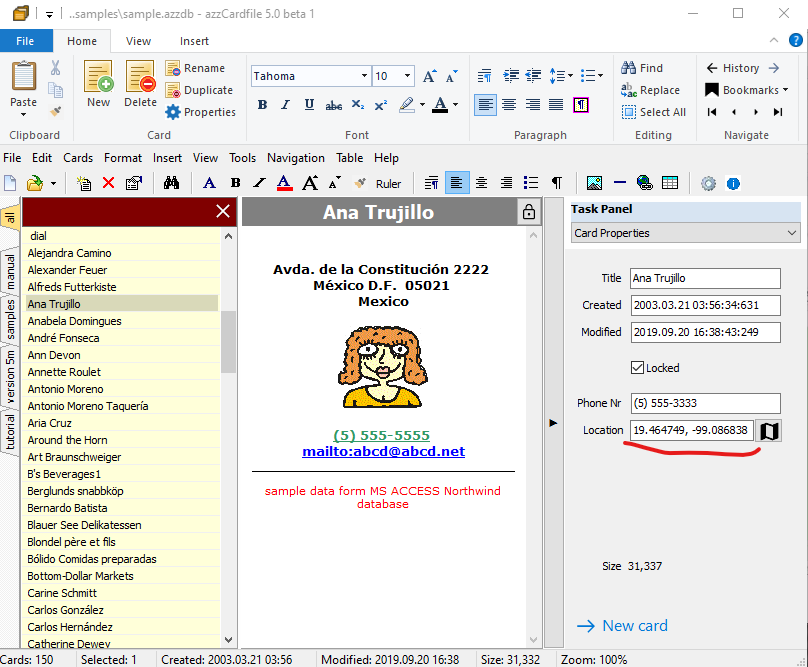 After posting record, coordinates will be automatically fixed to proper format. Now on clicking Map button, you directly go to web browser Google Maps location.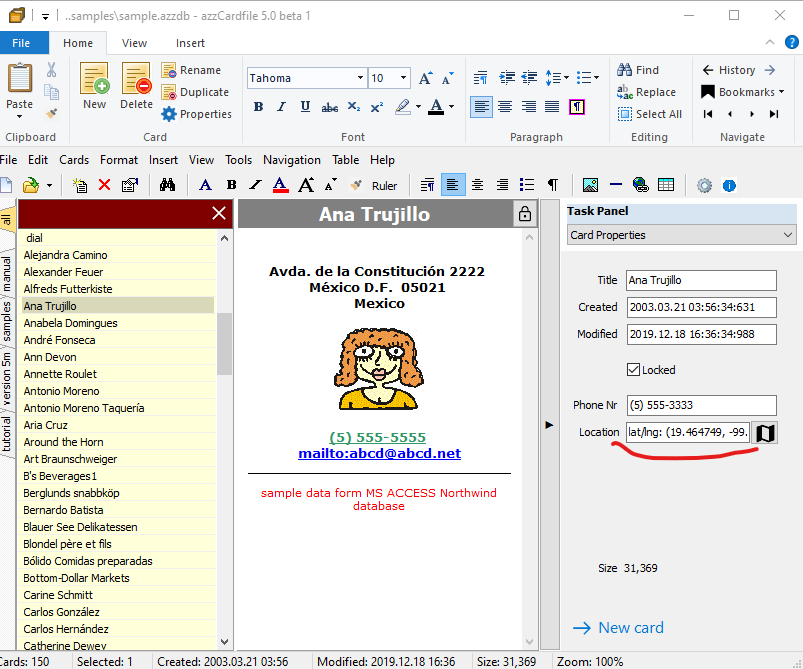 azzCardfile Android app will show this card location in it's Google Maps app.